Wail E. Asfour, MD, FACC, FSCAI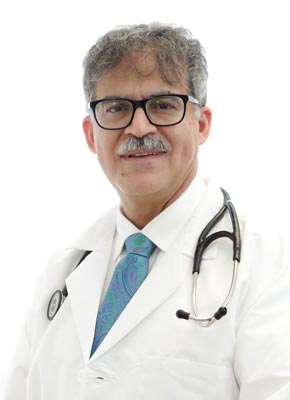 Growing up in war-torn Jordan, Dr. Wail E. Asfour always knew that his calling was to serve others. He spent his youth studying science, and recognized at an early age that he wanted to be a physician. After finishing medical school in Greece, he came to the United States to pursue a career in cardiology.
Dr. Asfour has helped thousands of patients recover from overcome critical cardiovascular diseases. His philosophy is simple: He is here to help his patients. Whether through treatment or education and prevention, Dr. Asfour has dedicated his life to making sure that his patients feel comfortable and involved in the care that they receive.
Hospital Affliations
The Community Hospital, Munster, IN
St. Catherine Hospital, East Chicago, IN
Pinnacle Hospital, Crown Point, IN
Regency Hospital, East Chicago, IN
Board Certifications
Nuclear Cardiology: The Certification Board of Nuclear Cardiology
Cardiovascular Disease: The American Board of Internal Medicine
Internal Medicine: The American Board of Internal Medicine
Education
Fellowship, Cardiology: Louisiana State University School of Medicine, New Orleans, LA
Fellowship, Critical Care Medicine: University of Pittsburgh Medical Center, Pittsburgh, PA
Externship: Englewood Hospital, St. Sinai School of Medicine, Englewood, NJ
Residency, Internal Medicine: University of North Dakota School of Medicine, Fargo, ND
Residency, Internal Medicine: Patra University School of Medicine, Patra, Greece
Medical School: Patra University School of Medicine, Patra, Greece
Undergraduate: University of Jordan, Amman, Jordan
Professional Organizations & Affiliations
Fellow: American College of Cardiology
Fellow: Society for Cardiovascular Angiography and Interventions
Member: American Heart Association
Member: America College of Physicians
Member: America Society of Echocardiography
Member: American Society of Nuclear Cardiology
Member: American College of Phlebology
Member: International Board of Heart Rhythm Examiners
Meet Dr. Wail E. Asfour